Zero-g Weight-Reducing Backpack
$186.75 $249.00


Meet the backpack that's as functional as it is fashionable. 
Made of premium, scratch-proof leather

Unique weight suspension system lightens your load

100% waterproof

Enjoy simpler, more comfortable travel
Travel in comfort and style with the Zero-g Weight-Reducing Backpack, the newest weightless backpack at Keep Pursuing! This awesome backpack is designed with GermanFidlock hardware and an innovative four-point suspension system that eases the weight on your shoulders to make 20 pounds of gear feel like 10. The storage compartments have been optimized for easier access and organization, and the pack also features enforced EVA pedestals. Order the Zero-g Weight-Reducing Backpack from Keep Pursuing today, and start traveling smarter!
Specs
Dimension: 14"W x 5.5"H x 19"L / 35"W x 14"H x 48"

Weight: 3.5 lb / 1.6 kg

Capacity: 24 liters / 6.3 gallons
---
---
Customer Reviews
07/08/2021
David S.

United States
The best back pack
I was completely amazed by the backpack. From the overall look and feel of a great pack. Down to the small detail in craftmanship. Just as advertised zero g, it was like I had nothing on my back going up steps. The only bag i will ever purchase from now on.
03/07/2021
Doyle A.

United States
Awesome Backpack!
I'm almost embarrassed to admit how many backpacks I have… and this has quickly become a favorite. It holds the right amount — without tempting me to carry things around I really don't need — and the strap system is the most comfortable I've ever used. Great looking as well. And on top of everything else, the customer service is great — it even came with a hand-written thank you note for the purchase! Highly recommend!
02/09/2021
Simon

Australia
The best backpack. Ever!
This backpack surprised me at just how much I could fit in it, with room to store more still available. Not only that but the quality is superb, with the feel of the exterior being incredible, whilst still having strong enough straps to hold all that weight. And whilst I could still feel the weight of the backpack, it was nowhere near what it should've felt like, especially with all the padding in the straps and support in back. With a light load on it truly did feel like nothing. I can safely confirm I am now and will always be a KP fan, not just for the quality of the products but for all the little details too, right down to the little (unexpected) have written note included in my exceptionally quickly shipped package.
12/28/2020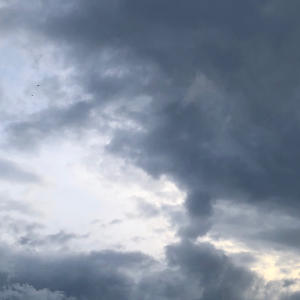 V
Vincon

Italy
Bellissino!
Da tanto tempo volevo comprare questo zaino, ora finalmente mi sono deciso… Ottimi i materiali, il design, la vestibilità. Non è ne piccolo ne troppo grosso, è ottimo per avere sempre con se il necessario per il lavoro, per una giornata fuori porta, ecc… Insomma… è un ottimo compagno di viaggio!
12/22/2020
LD P.

United States
Impressed through and through
Once again, very impressed with the level of serivce with the entire KP team. This was my 2nd order and from the personalized note, to the packing, to the quality of everything; just very, very impressed. Thank you guys
12/10/2020
Jocab

United States
Beautiful Backpack
Thank you for creating such a beautiful backpack. I get compliments all the time. Keep up the great work.
11/02/2020
Aidan M.

Ireland
This bag is the business
This is the second bag I have bought from KP. The quality of the material, stitching and design is absolutely excellent. Great customer care too. A wonderful company. Keep up the good work.
09/20/2020
Jeff K.

United States
Very impressed
You can pack a lot of belongings in this versatile bag. Great for taking on trips when your walking around sight seeing. Very durable/well made - highly recommend.
07/25/2020
Peter

United States
Truly awesome as advertised
I've been using this backpack for over 2 years and I absolutely love it. The material really holds in place. I got rained on a few times and all my things in the backpack was dry-- very impressed. I ended getting one for my girlfriend and she get compliments all the time. Get it and you'll know the difference.
07/09/2020
Johnathan A.

United States
Worth the investment
I am in love with this backpack and it just arrived today. I've returned a couple backpacks from other companies in my search for the right one, and this is probably the One. It's very sturdy, with awesome shoulder and back padding. The straps are comfortable when wearing the pack, and the seams are flexible and don't cut into my arms. The material is water resistant, I know it coz I got rained on and nothing got wet. Totally worth the investment!
06/29/2020
richard w.

United States
Excellent Customer Service
I had some shipping issues and I contacted KP customer service. Very quick response and very diligent. I got the Zero-G backpack and I am so impressed by it- much better in person. I'll be back for other products. Thanks KP.
06/22/2020
Grant

United States
Well investment
I love this backpack. I had a leather laptop bag I was using and my shoulder would ache when I traveled by plane because it was so heavy. I decided to try this backpack- boy I'm extremely impressed! This bag is super trendy and really great quality. I get so many compliments on it all the time. With the style, quality, it's a great investment!
06/22/2020
TK

United States
Shoulder strap very well padded
I travel pretty often for work and needed a slim backpack that would fit my laptop. I was searching on-line and came across this backpack and loved the design. I've been using it for about 2 weeks now and it's holding up well so far. The magnetic closure is great and the shoulder strap is Very well padded. Overall, I'm happy with my purchase!
Práctica y muy útil
Buenos materiales, cómodo de llevar y bastante seguro porque no revela bolsillos. El interior es de bastante buena calidad y se ve muy bien.
Beyond my expectation
Just received the my Zero-G from the sale and everything about it exceeded my expectation. You can tell the detail and quality of the backpack. I also got the free accessories as part of the sale and it's icing on the cake. Thank you KP!
Never buying another type of bag again.
I bought this bag before the changed the side zipper compartment for laptops (good because my zipper broke) and I love the PU leather and Magnetic buckle mechanism so much i just cannot go back to canvas and zippers. Thank you kp!!!!
Related Items
Duffle Travel Bag
$186.75 $249.00
Keep your gear secure in this chic, streamlined backpack! 100% Weather-resistant with waterproof zippers 16 unique storage compartments 24-liter capacity Concealed wallet & water bottle pockets Fits domestic and international...
---
Vacanza Hybrid Duffle Backpack
$249.00
Snag this duffle bag/backpack hybrid! Completely weatherproof Features a laptop compartment for screens up to 16.5" Ergonomic shoulder straps Weight suspension technology makes 20 pounds feel like 10 Meet the...
---
MYRAID Backpack
$79.00
Lighten the load on your shoulders with this (virtually) weightless backpack! Features two exterior pockets for your water bottle and other essentials Secure your things with the built-in fidlock magnetic...
---
VORTEX Backpack
$79.00
Travel lighter without leaving any essentials behind! Totally weatherproof Dedicated laptop sleeve fits screens up to 15" Enjoy a lighter load with the weightless backpack technology Nearly 26 liters of...
---