Duffle Travel Bag
$186.75 $249.00


Keep your gear secure in this chic, streamlined backpack!
100% Weather-resistant with waterproof zippers

16 unique storage compartments

24-liter capacity

Concealed wallet & water bottle pockets

Fits domestic and international standards for carry-on bags
Travel smart and securely with our Duffle Travel Bag! This unique, weather-resistant bag is some of the best lightweight carry-on luggage you'll find online, with over a dozen unique storage pockets and more than six gallons of storage space overall. Included in this bag are special storage pockets designed for your essentials, such a smartphone pocket, a ventilated shoe pocket, a utility hatch for your chargers and cables, and discreet pockets to store your wallet and water bottles. Order from Keep Pursuing today to make travel a breeze!
Specs
Exterior: Premium scratch-proof PU leather

Interior: Ripstop Nylon

Dimensions: 9"H x 21.5"L x 10.5"W (Inches) / 23H x 55L x 27W (cm)

Weight: 4.4 lb / 2 kg

Capacity: 24 liters/6.3 gallons
---
---
Customer Reviews
11/09/2023
Marc H.

Canada
Never received Duffle Travel Bag
Never received the purchased Duffle Travel Bag. Repeatedly attempted contact with company with negative results. I will be reversing the charges on my credit card.
11/09/2023
Jimmy N.

Canada
Not thrilled!
I haven't received it yet. It's still in the US.
12/13/2022
Georgia K.

United States
❤️
This is a great bag! Bought it for my boyfriend and he loves it!!
12/09/2021
Brodaming C.

United States
Traveler Bag
What a nice, travel bag. I love the feel and all the compartments this bag has. It's very sleek and spacious for me. Great job KP.
09/29/2021
Kendall C.

United States
The bag I wanted
I haven't use it yet but I can't wait
07/09/2021
jackie d.

United States
overall happy customer!
he's loving it!
04/12/2021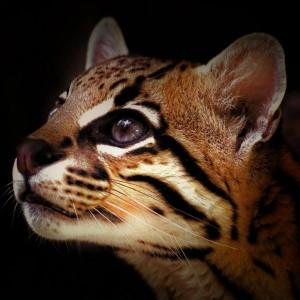 RI
Rafal I.

Italy
A versatile bag without many compromises
First of all, I've got to say I'm impressed with the shipping. It took less than than a week to be shipped from California to Italy with standard FedEx shipping, and I've been lucky enough not to get charged any import duties. The Duffle came with a protective bag, its conditions were perfect. The unboxing experience has been super nice, not only because the product was just as I expected if not better, but also because of the unmentioned freebies. Inside the bag you'll find the dopp kit (same color and material of the bag, shoe bag, a small canvas bag, an agenda and a multi-functional pen. I haven't used the bag for long enough to give you opinions regarding durability, but I can tell right away that it doesn't feel too delicate. The material is a matte water-resistant PU leather that feels smooth and soft to the touch. It doesn't try to look like actual leather but I like the finish. I was kinda worried about the zippers, but they're actually smooth to operate with the added bonus of the water resistance. The bag is super versatile and full of pockets - I particularly love the external ones for quick access to your phone or other small items. The shoe pocket is bigger than it looks, and it even fits your high basketball shoes. My main complaint is the "utility hatch" for two reasons: first of all, the key strap is sewn in a bad spot: it'll get caught by the zipper every time you open it, so I had to cut it off entirely. At the same time, the inside is a bit unpractical because of the material, which is way too rigid and doesn't stretch at all. As a result, it's hard to get your stuff in there, and I prefer to use the two lateral pockets instead. If we want to be picky, the top part folds in when the bag is half-empty and it doesn't look as nice, I usually throw a hoodie on top even when I don't need it just to keep the shape. Not enough to reduce the rating though, I really love this bag. Let's see how it holds up.
03/12/2021
M. Handley

United States
My favorite duffle. Period.
Fantastic overall experience. I accidentally purchased the wrong color. I emailed support and got an immediate response and refund. I purchased the correct bag, got quick shipping with great communication throughout. I am a gym rat and outdoor enthusiast, and this duffle is my favorite by far. Not only is it resilient and well designed, but the feel of the outside is crazy awesome. The bag came with a hand written note thanking me for my business and asking me to stay safe. On top of all this, I was given some free lagniappes as the cherry on the cake. I will keep buying their stuff not just because of the high quality and design factor, but it's so hard to find a company these days with such a personal touch and sense of pride in customer service. Great job Keep Pursuing!
02/08/2021
STEFANO C.

United Kingdom
Duffle Travel Bag
The product appears to be in perfect conditions. The shipping service was excellent.
02/01/2021
Donald L.

United States
Duffle Travel Bag
Absolutely love my duffle bag. The quality of materials, construction and design are top notch. In addition, all of the accessories are a great addition.
12/09/2020
Daniel P.

Netherlands
The perfect bag for me
Great! I'm from the Netherlands, do getting thuis bag rook soms effort. But totaly worth it. Textures are very nice. Finish is good. It's really a good travel or weekendbag. I would recommend this dufflebag to every friend or familymember!
12/08/2020
Fernando Y.

United States
Amazing company
Congrats keep pursuing team keep up the good work. Tou have a loyal customer for life.
12/08/2020
Shervington K.

Canada
Travel well....
The KP Duffle is my answer to keeping it simple.... one carry-on, everything fits... even my cap toe shoes. Nuff said. Travel well... thx KP.
12/08/2020
Helder R.

Belgium
Great bag - smaller than expected
The bag is great. Full of storage/organization options. Could be a bit bigger. For Gym: sneakers, training clothes, shower stuff, training towel OK. A towel for a douche afterwards is harder to fit. Could be a bit bigger to be more useful.
08/27/2020
Daniel G.

United States
Great Looking Duffel
First seen the duffel on a YouTube best travel bags. I seen how sleek it is and the different pockets it has. I instantly wanted it. The feel of it wasn't what I expected, but it felt great. I'm excited to use it on my next trip. The only thing I would love, if the lining was still blue. It made it really standout when it was open on the video.
07/24/2020
Eunice

United States
A more than satisfied customer for 5 years
I have had this bag since Keep Pursuing first put this on Kickstarter (i believe 5 YEARS AGO). I have to say, it has been an amazing time with it. I have never been so impressed with the quality, durability, and look of a bag. I have the navy blue color & sometimes I'm not careful, so there definitely are some scratches on it (not really too visible). It keeps my gear dry, everyone is impressed with it (both men and women). Not to mention as a queer person myself, I am always looking for gear that is more or less "androgynous" looking. I also bought a sling AND the original backpack with it. Both have seen many, many trips and are definitely durable for more. They both have also kept my things dry. Thank you Keep Pursuing for being the company to provide the OG sling and amazing "modern" commute / work bag, that both are very water resistant and have great quality + durability. I accidentally marked my sling with too many of my pens, so I might need to buy a new one haha.
Related Items
Zero-g Weight-Reducing Backpack
$186.75 $249.00
Meet the backpack that's as functional as it is fashionable.  Made of premium, scratch-proof leather Unique weight suspension system lightens your load 100% waterproof Enjoy simpler, more comfortable travel Travel...
---
Vacanza Hybrid Duffle Backpack
Sold Out $249.00
Snag this duffle bag/backpack hybrid! Completely weatherproof Features a laptop compartment for screens up to 16.5" Ergonomic shoulder straps Weight suspension technology makes 20 pounds feel like 10 Meet the...
---
MYRAID Backpack
$89.00
Lighten the load on your shoulders with this (virtually) weightless backpack! Features two exterior pockets for your water bottle and other essentials Secure your things with the built-in fidlock magnetic...
---
VORTEX Backpack
$89.00
Travel lighter without leaving any essentials behind! Totally weatherproof Dedicated laptop sleeve fits screens up to 15" Enjoy a lighter load with the weightless backpack technology Nearly 26 liters of...
---